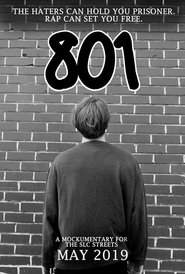 مشاهدة فيلم 801 مترجم
THE HATERS WILL HOLD YOU PRISONER. RAP WILL SET YOU FREE.
May. 29, 2019
88 Min.
القصة
A white rapper who goes by the name Shawshank, living in Salt Lake City, Utah, goes about writing and recording his first full length album, Redemption, a tribute to the streets of SLC.