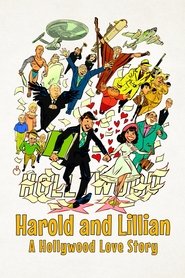 مشاهدة فيلم Harold and Lillian: A Hollywood Love Story مترجم
The greatest love story never told!
Feb. 01, 2017
96 Min.
القصة
Working largely uncredited in the Hollywood system, storyboard artist Harold and film researcher Lillian left an indelible mark on classics by Alfred Hitchcock, Steven Spielberg, Mel Brooks, Stanley Kubrick, Roman Polanski and many more.
Original title
Harold and Lillian: A Hollywood Love Story
TMDb Rating 6.8 12 votes