مشاهدة فيلم Jobs? Never!! مترجم
Supra footwear presents a new film by Jim Greco, Jobs? Never!!
Sep. 26, 2018
22 Min.
القصة
Jobs? Never!! is an intimate glimpse into the soul of the 40-year-old legendary skater and iconoclast Jim Greco. Shot on Super 16mm & 35mm, this short-film follows Greco as he navigates through his days: living, skating, falling and dreaming in Los Angeles.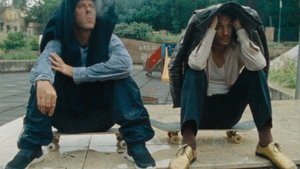 Original title
Jobs? Never!!
TMDb Rating 10 1 votes